Forever Flex Soft No-Cut Standard and Neon Transfer Media
SKU
HTP-FLEX-SOFT-A4-Royal Blue-25
For those who love HTV/Flex, but hate weeding. This is like self-weeding vinyl. Create trending vintage looks, print ultra-fine text and single-colour design with detail, that you only know of screen-printed designs. All with minimum to no investment into expensive specialty printers. A simple CMYK or even monochrome Laser/LED-printer is all you need.

Flex-Soft (No-Cut) offers single-color self-weeding transfers without the need of expensive printers. This unique material comes in over 20 colors and offers stunning metallic-colours, fluorescent neon-colors and all-time popular standard colors like white, red or blue. Which one is your favourite? Save yourself time and the hassle of weeding. Even the most complicated design is "weeded" and transferred onto your garment within three minutes. Faster production, more possibilities and all that in a cost-efficient manner.
Brillant colours, best washing results. Thanks to 2-Paper-System from FOREVER.
Just choose a coloured A-Foil ansprint your design mirror inverted on A-Foil and press it to the tiling B-Paper LowTemp. Now separate both bows as long as they are hot. Because of the B-Paper LowTemp, you now have more white covering on your design. That leads to not only to more opacity on dark textiles, but also improves the washing consistency. Place your design on your textile. Both steps happen at the same temperature. The transfer tolerances are very high, so processing mistakes will be reduced, which allows the user a huge measure of flexibility.

Characteristics
No cutting, no weeding
Recommended for BW and CMYK Laser/LED Printer and Copier
Low substrate application temperatures of 100-160 °C (212 °F-320 °F)
Washable up to 40 °C (104 °F)
Fine details and difficult graphics transferable without any problems
Huge time savings
Unbelievable design and motive possibilities (vintage, used look, fashion, vectors)
Available Sizes
DIN A4
DIN A3
US-Letter size: 8.5—11 in.
US-Tabloid size: 11—17 in.
Available colors=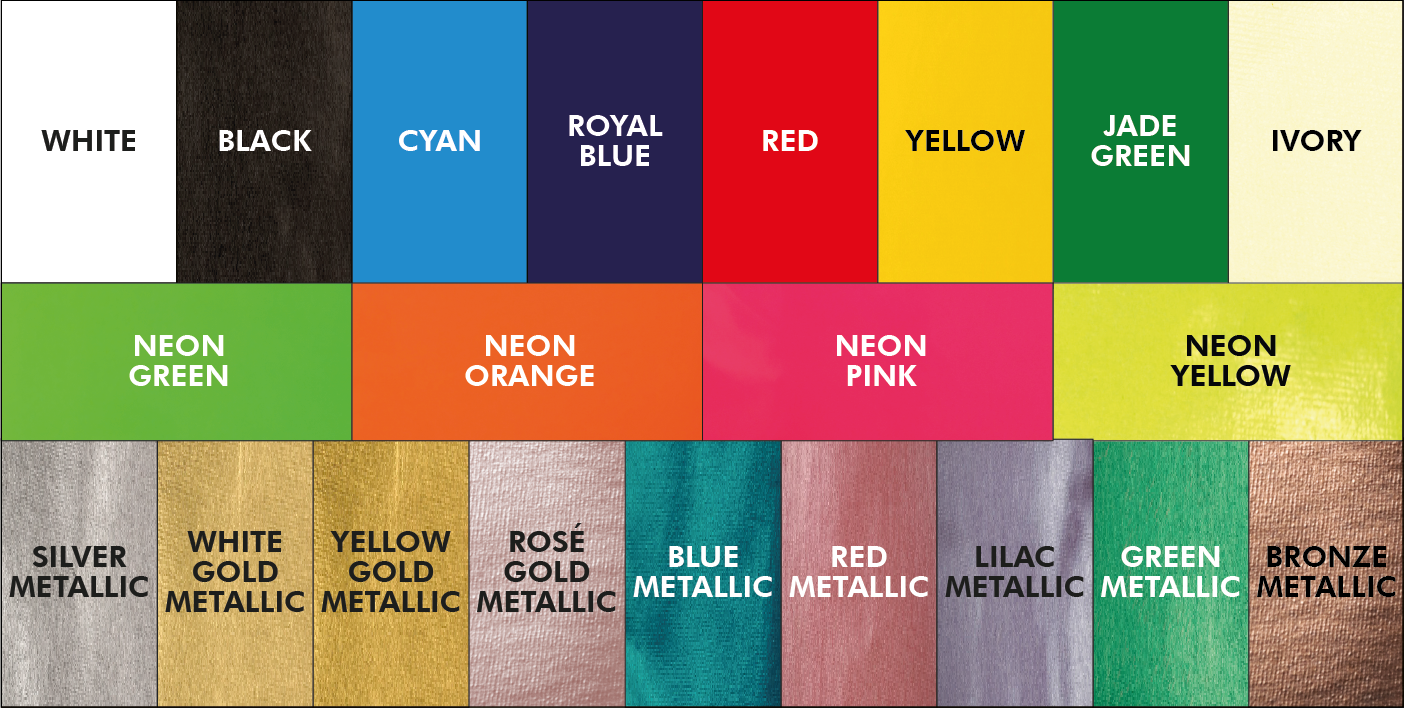 Transferable Materials
Printing of almost all fabrics (cotton, blended fabrics, polyester, nylon, polypropylene, paper, wood, etc.)
Equipment
A regular textile heat-press and CMYK or even a monochrome Laser/LED-Printer is all you need. Unsure if you printer will work? Just send us an e-mail and we will help you out.
Compatibility
Compatible with all Black-White or CMYK-Laser/LED printers and copier machines. For information on the individual printer models.