1 Color pad printers are commonly used for printing on plastic and promotional products, but their most recent and fashionable use is for printing tagless labels on garments. Screen printing can produce tagless labels too, most notably with the RapidTag. However, pad printing is currently the preferred tagless printing method used by Fortune 500 companies.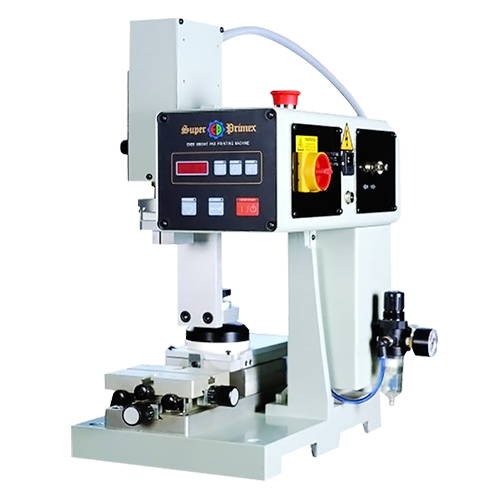 A little more complex than their predecessors, 2 color pad printers are frequently used in the automotive, medical, textile, and mobile technology industries for two-tone printing.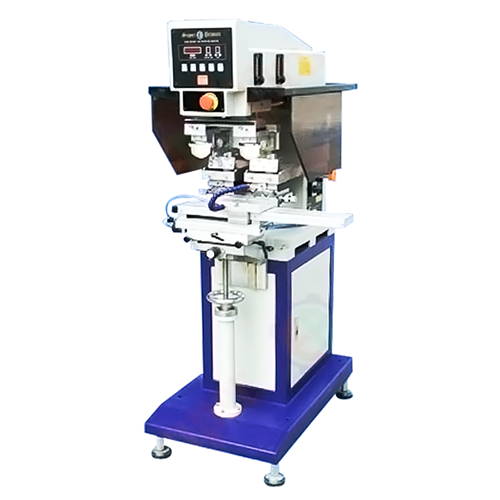 4, 5 & 6 Color Pad Printer
These pad printers are used in the same industry fields previously mentioned, but perform more complex and detailed color printing jobs.
Ultimately, there are a variety of application for pad printing, so many that it's guaranteed you've touched several pad printed items in the last few minutes alone. Everyday objects from keyboards, pens, golf balls, CDs, dinnerware, watch faces, and more have been embellished by a pad printer. These versatile machines are capable of handling jobs other printing methods simply can't and new uses are continuously being discovered.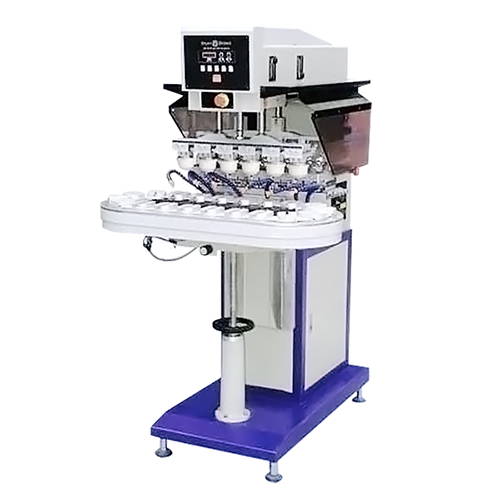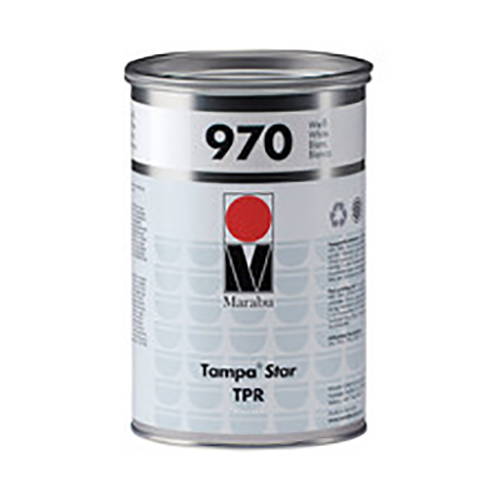 TPR is a glossy, medical grade pad printing ink. It is distinguished by particularly high resistance. TPR can be widely used because of its high resistance to high mechanical stress, alcohol and petrol/gasoline, the effects of hand perspiration or cleaning agents. TPR is suited for such as pens, control knobs, camera housings etc.
Glossy
Very fast drying
Resistant to alcohol and petrol/gasoline
Universal use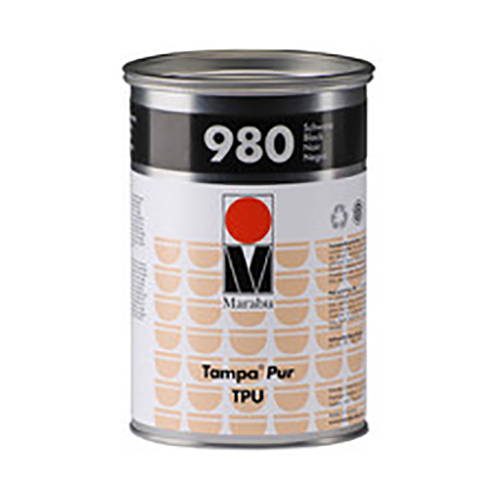 High-gloss, quick-curing two-component ink for high-demand adhesion, scratch resistance, mechanical and chemical resistance. Materials that are difficult to print on, such as pre-treated polyethylene and polypropylene, thermosetting plastics, metals and varnished surfaces, but also polyurethane, polyamide, melamine resins, powder-coated surfaces and such. Can also be used for polyacetal under certain circumstances.
High gloss
Fast curing 2-component ink
High chemical and mechanical resistance
Universal use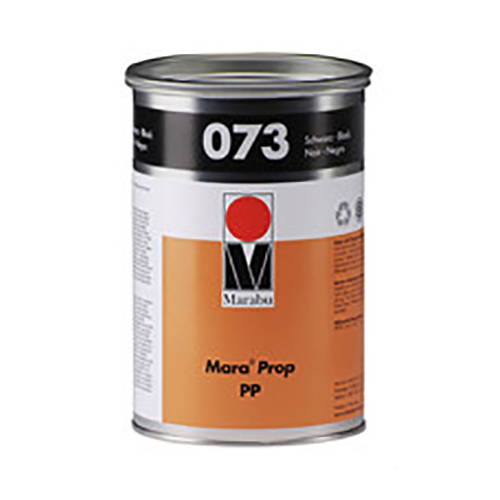 Fast, 1 component ink for use with untreated and pre-treated polypropylene (PP) Priplak, and Aklux. Particularly suited for printing onto untreated and pre-treated polypropylene such as materials for tarpaulins, labels and foamed sheets. Mara Prop PP is processed without any additional hardener, has a satin finish and a very flexible, fast drying ink film.
1-component solvent-based ink
Suitable for untreated PP
Very flexible and bendable
Fast drying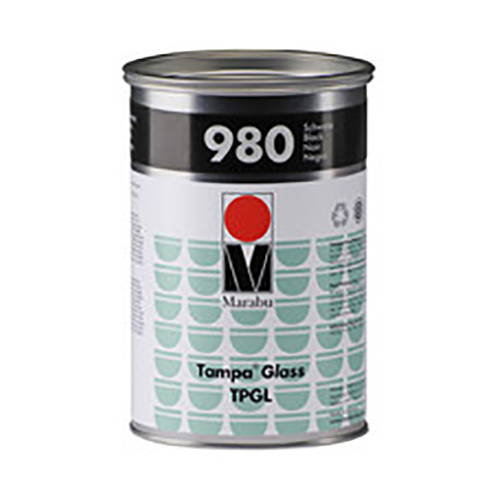 Tampa Glass TPGL is a solvent-based two-component ink for printing onto glass, metal, and coated surfaces. Oven drying at 140°C (285°F) for 30 min after printing increases the mechanical as well as chemical resistances considerably.
For indoor decoration prints
High resistances through oven drying
Dishwasher-resistant
Also suited for pad printing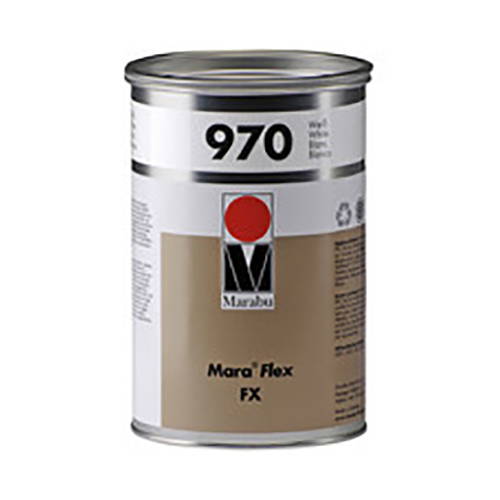 Mara Flex FX is the Marabu solution for single and multi-layered identity cards. It is highly flexible and scores with excellent laminating characteristics as well as very good offset overprintability. In combination with the Maracolor Basic Shades, a Metallic Mixing System enables the mixing of innumerable bronze and colored metallic shades.
Very flexible ink film
Suitable for lamination
Offset overprinting possible
Suitable for embossing, die-cutting and laser processing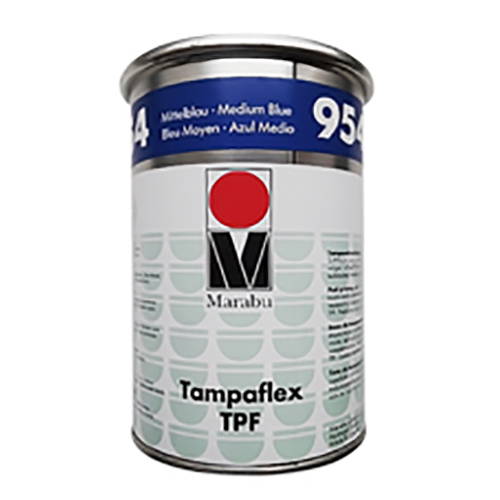 The 2-component Tampa Flex TPF is the world-wide first pad printing ink which meets the demands of both applications: Thermoplastic Elastomers (TPE) and Soft- touch Varnishes. Tampa Flex TPF was certified by Philips and other well-known "Electronic Manufacturing Services" (EMS) and fulfills important testing standards of the automotive industry on numerous soft-touch varnishes.
Safe solution for TPE and Soft-touch Varnishes
Very flexible ink film
Highly chemical and alcohol resistant
Outstanding printability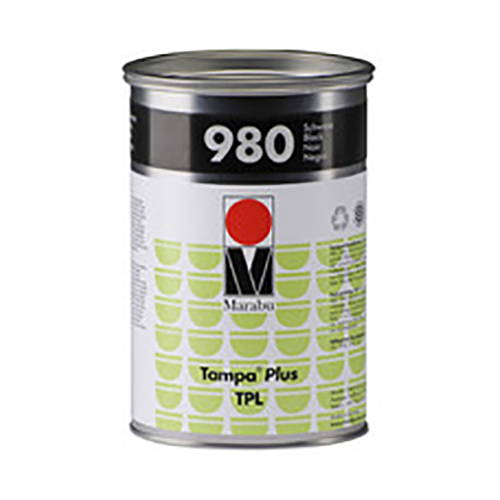 Very fast drying and resistant pad printing ink especially for processing in closed cup systems. Versatile and easy to use. Tampa Plus TPL is very universal, particularly on ABS, polystyrene, rigid PVC, acrylic glass, polycarbonate, polyester, thermosetting plastics and varnished surfaces. Thanks to its high resistance and particularly good printability, Tampa Plus TPL is ideally suited for use in industrial pad printing, e.g. on operating elements, housings of all kinds etc., but also for the field of toys and promotional items.
Glossy
Very fast 1 or 2-component ink
Resistant to alcohol and petrol
Very good printability – universal use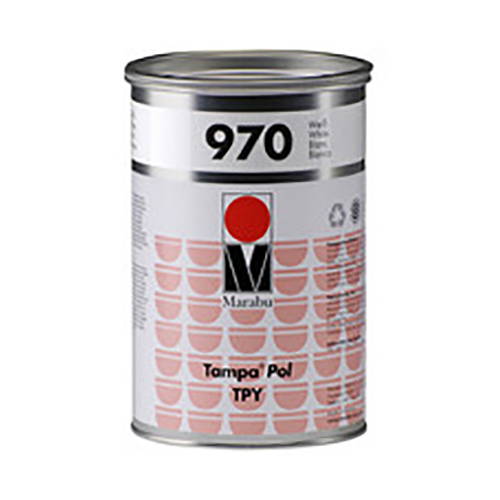 Glossy, quick-drying pad printing ink with good resistance to many chemicals such as oils, greases, alcohol. Hardener can be added to further raise surface stability and other properties. Tampa Pol TPY is primarily used for printing on packaging made of pre-treated polyethylene and polypropylene, ABS as well as rigid PVC. Also widely used for thermosetting plastics, metals and varnished surfaces.
Glossy
Fast 1 or 2-component ink
Chemical resistant
Good opacity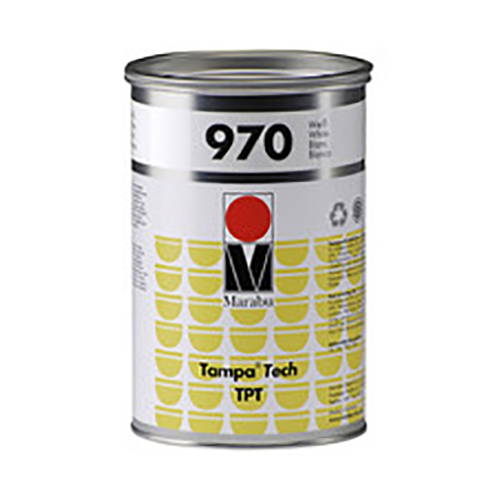 High-gloss, quick-curing two-component ink, very universal use, with a long pot life. For high-demand adhesion, scratch resistance and chemical resistance in technical and decorative applications. ABS, pre-treated polyethylene and polypropylene, polyamide, thermosetting plastics, metals including thinly anodized aluminium, but also varnished surfaces and powder-coated surfaces. Under certain circumstances also suitable for polyacetal materials, such as Hostaform C or Delrin.
Scratch-resistant
Suitable for polyacetal materials
Chemical resistance
Outstanding printability
Exposure Units, Flame Treatment & Dryers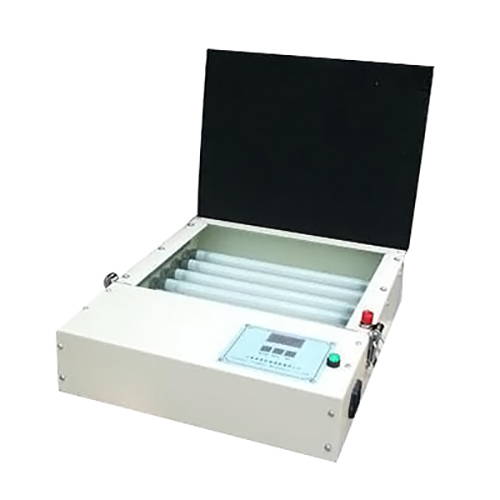 This low cost and convenient exposure unit is for stencil exposure. It can be used for thick steel plate, thin steel plate, and photopolymer plate image development. The built-in digital timer provides excellent exposure timing control. This unit is not suitable for screen plate exposure.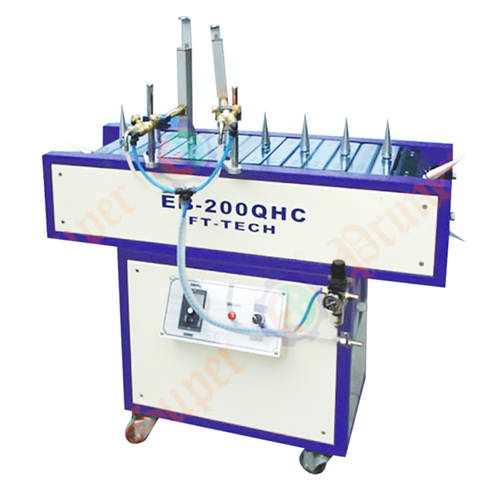 EB-200QHC is designed to pretreat the surfaces of cylindrical objects made of PE and PP prior to printing. Ink adherence to plastic surfaces is greatly improved after treatment.
AirBlazer MFG Conveyor Dryer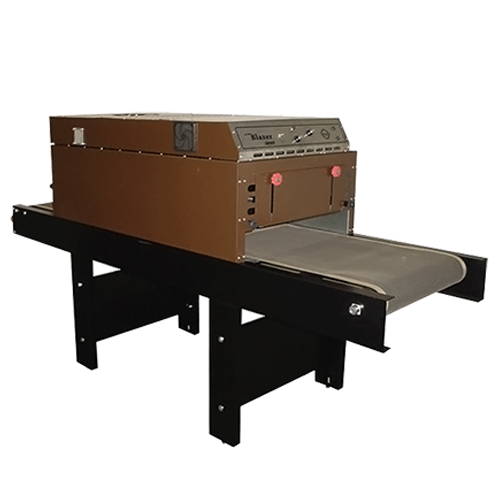 AirBlazer dryers are designed to thoroughly cure plastisol and nylon ink systems. These economical units feature dependable Calrod heating panels in an efficient heat controlled oven chamber. Simple to operate and reliable curing make these a great value.
We understand how important this aspect is to your production. Therefore, our commitment is to equip you with a timely, affordable, and professional grade printing plate that is reliable.
There are two main types of printing plate materials: photopolymer and steel. Steel plates are best for very long production runs. They are best processed by the plate supplier as it involves the use of acids and specialized equipment. Photopolymer plates are the most popular, providing a good do-it-yourself option. These are typically used in short to medium production runs. Photopolymer plates are available as water wash or alcohol developed.
All American pad-transfer printing pads are available in several color-coded durometers. Hundreds of standard and custom molds are in stock, and custom pad development is one of our strengths. Our precision molds are produced in a new state-of-the-art laboratory, and all pad compounding is fully automated to ensure consistency. Molds for more than 1,000 different shapes and sizes are in stock and available for immediate use.
The print pads on this page are generally in-stock and available in a variety of durometers. In-stock pads ship within 24 hours. Non-stock pads ship in 7-10 days from order.
You can add custom HTML / CSS / Javascript or Liquid code right here.
Call one of our specialists to advise you on the best option for your business.
We are open Monday thru Friday starting 9:00 am – 4:00 pm EST.
Or send us an e-mail & we will reply to you shortly.